So its been almost 6 months I have been using hostocron hosting service.Hostocron is a new hosting company started almost 1 year ago.I had been purchased its last premium shared hosting plan which I got for 1 rupee on the deal as they had started. Previously they only offered shared hosting but now they offer many services like vps(Sandboxed server),Fragments(Backup Storage) and much more.

Payment
When i purchased the hosting from them, they had payment option of razor pay which is best in my option as it includes many methods including net banking, wallets and much more. So payment wasn't any issue.
Hpanel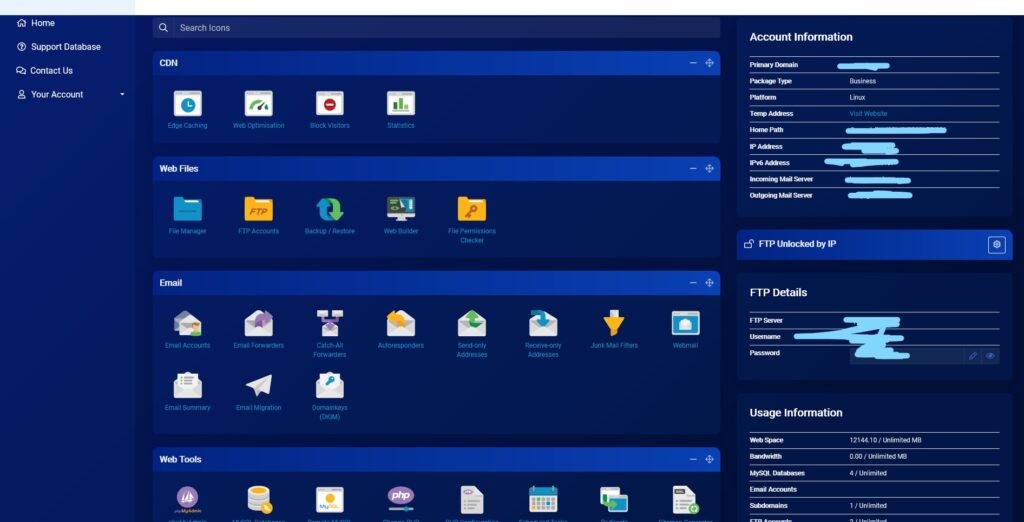 So they use stack cp control panel which they call hpanel(like cpanel) which is also super easy to use .But in my plan they offer additional services like caching,cdn,minify options which provide blazing fast website speed which is best for custom html or custom scripts which you want to host.
Servers
So one of the cons of hostocron i notice is that they don't use their own servers they use reseller servers which is not a drawback for others but according to me are. They use NGNIX servers not a lite speed servers which are best for wordpress but are not too bad also. Their server aren't located in india also so it's another disadvantage.I got to know their servers are located in united kingdom so if your clients are from UK it will be beneficial .
Performance
In the plan i took they mentioned they are giving 8 core CPU and 8 GB ram but according to me, they are shared and i didn't feel that superfast website of mine using all the techniques of WordPress. So talking about performance my website didn't load within 3 secs so according to me, they are using overcrowded servers.
Customer Service
If you encounter a problem or just have a question you'd like to ask customer service squad, you can hit up the crew via web chat on a 24/7 basis. I found the staff to be incredibly friendly and informative, and they answered my test questions. So no problem in customer service.
Quality Uptime
Uptime is an extremely important web hosting element, as it's a measure of your website's availability. Sites with good uptime are considered dependable; sites with bad uptime are inaccessible and unreliable. When i tested my website for 6 months i didn't get any downtime i achieved 99.9% uptime which is great.
Pricing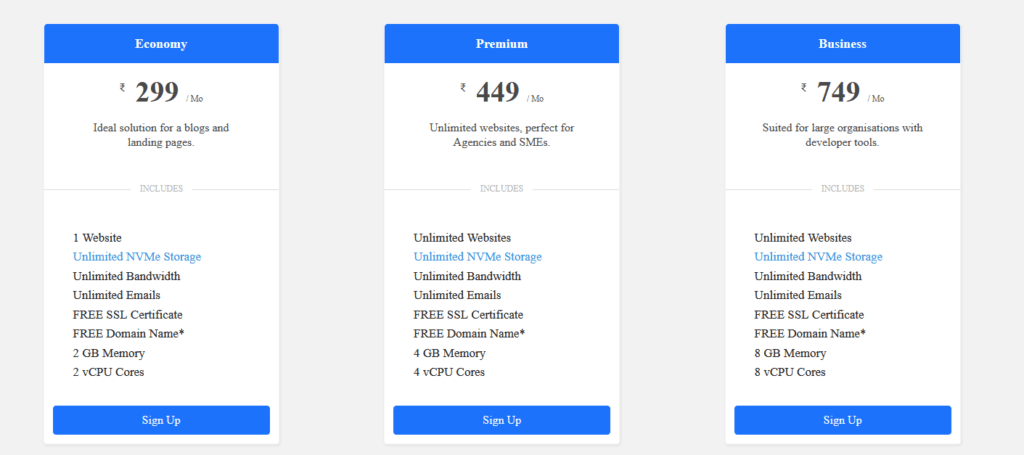 When i check the pricing of shared hosting i feel it's  overpriced at what they are offering .According to me , if you are interested to buy a plan i would recommended to take yearly plan as its cheap and i wouldn't recommend business plan which offer 8gb ram .
Pros:
Built in CDN, Caching, Minify
Free SSL
NGINX Edge Caching
Cons:
Overprice
Doesn't own servers
Only one server location(UK)
Verdict
So here is my final review.This company is indian based offering UK servers.I would have recommended if the price were low its basic plan with only one domain starts at 300rs per month which is too expensive.I would recommend HostingSpell which is so cheap and offer digital ocean indian servers with 2GB ram .