Hey guys
So im using this hosting for more than 1 month.This company had been started from 2018 so its not too old company.By the ways this company offers many services like Shared Hosting,Digital Ocean shared Hosting,VPS,Resellar hosting, Domains.So to test them i purchased the DO Shared hosting plan.I also made a detailed video so be sure to check it out.
Payment
When i purchased the hosting from them, they had payment option of razor pay which is best in my option as it includes many methods including net banking, wallets and much more. So payment wasn't any issue.
Website Interface
They provide easy to use cPanel which has most of the features and many of you are familiar with it.
Performance
As mentioned above they provide digital ocean servers with India and USA server locations. They also might add more servers. With every plan they provide 2 GB ram limit which is sufficient to run a big WordPress website.
Server Response Time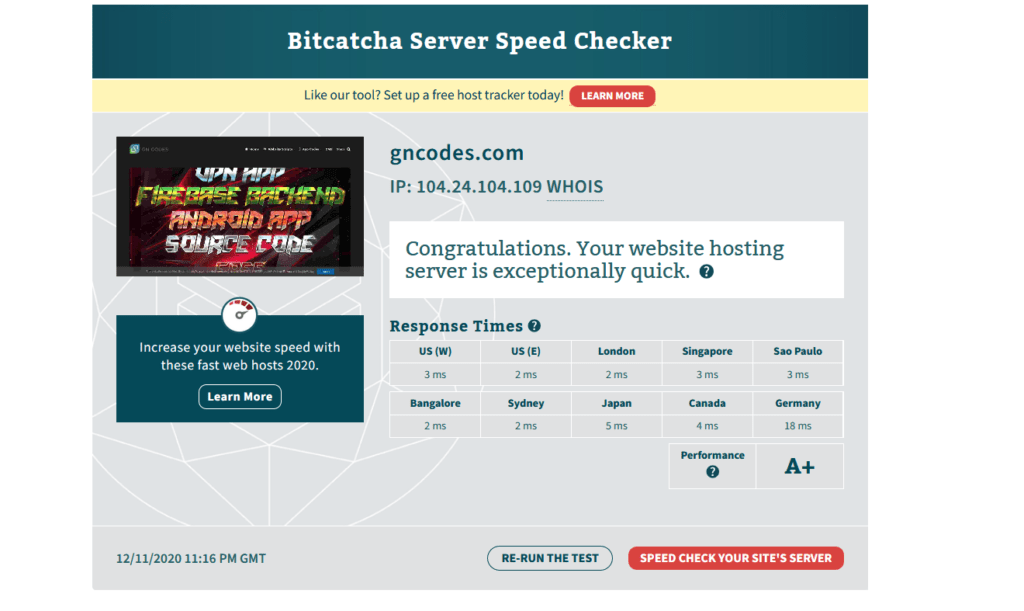 These serves are incredible as i got response time less than 20ms on every location . That's too much good.
Customer Service
If you encounter a problem or just have a question you'd like to ask customer service squad, you can hit up the crew via web chat or ticket system on a 24/7 basis. I found the staff to be incredibly friendly and informative, and they answered my test questions. So no problem in customer service.
Quality Uptime

Uptime is an extremely important web hosting element, as it's a measure of your website's availability. Sites with good uptime are considered dependable; sites with bad uptime are inaccessible and unreliable. When i tested my website for 6 months i didn't get any downtime i achieved 99.9% uptime which is great.
Backups
JetBackups atomically takes daily backups for free of cost.So no need to worry
Pricing
Honestly, folks, this is the reason you're reading this. When going over the many hosting options available today, Hostinger's prices stand out. I mean, 600 INR/Year? That's almost too cheap.Plus this guys provide 7 days money-back guarantee . So go and be sure to check it out. Coupon Code:- GNCODES (Extra 10% Discount. Enjoy !)
Pros:
LiteSpeed Servers
2GB ram
Free SSL
Daily Backups
Cheap
DO Servers
CONS:
As a shared hosting its not a cons but sometimes i faced slow website .
Final Verdict:
Hell ya i would recommended this hosting as its too cheap budget hosting with litespeed servers and good amount of ram.
hosting review,cheap vps,cheap web hosting,cheap wordpress hosting,cheap dedicated server,cheap minecraft server hosting,cheap windows vps,cheap reseller hosting,cheap domain hosting,best cheap web hosting,