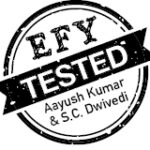 This project aims to display the information entered in a mobile phone on an LED dot-matrix type scrolling display. It is done by interfacing a Bluetooth HC-05 module to an LED dot-matrix display using an STM32 board.
The STM32 board, also known as Blue Pill development board, incorporates STM32F103C8T6 microcontroller from STMicroelectronics. It is a 32-bit ARM Cortex M3 controller with high clock frequency that is suitable for high-speed and power constraint applications.
LED dot-matrix is a widely used display that is seen in digital clocks at railway stations, airports, etc to show arrival and departure time of trains and airplanes. Components required for the project are listed under Bill of Material table. Author's prototype of the LED dot-matrix scrolling display using STM32 controller is shown in Fig. 1.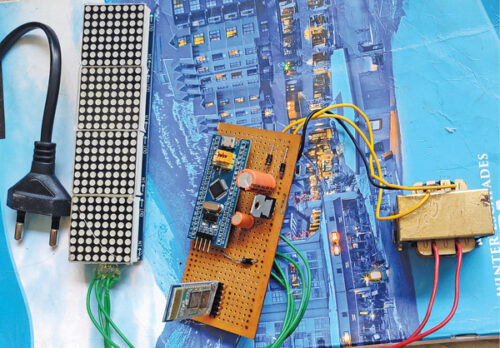 This project will be published in a few weeks. If you want to access it now, refer to Electronics For You's September 2022 Issue–print or ezine edition.