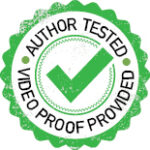 The use of autonomous systems to perform relevant and delicate tasks is fast growing and their application in various fields cannot be over emphasized. But obstacle avoidance is an important task in robotics, as the autonomous robot's aim is to reach the destination without collisions. One type of autonomous robot that can detect obstacles and edges, and takes alternative paths free of obstacles and edges, is a real-time obstacle avoiding edge detection robot.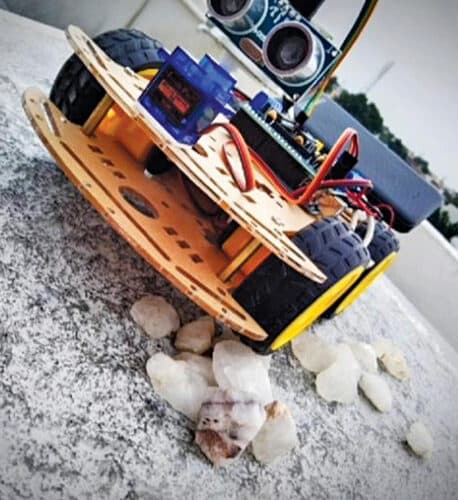 This project proposes a robot with intelligence built into it, which guides it whenever an obstacle comes its way using an algorithm. The design allows the robot to navigate in an unknown environment by avoiding collisions. Obstacle avoidance in robots can bring more flexibility in varying environments and make them much more efficient, so that their continuous human monitoring is not required. The authors' prototype is show in Fig. 1.
Bill of Material
1. Arduino Uno R3 -1
2. Motor driver shield -1
3. Wheels -4
4. DC gear motors -4
5. Servo motor -1
6. Ultrasonic sensor -1
7. Sensor stand -1
8. Lipo battery -1
9. Acrylic sheet -1
10. Male and female jumper wires
This project will be published in a few weeks. If you want to access it now, refer to Electronics For You's November 2022 Issue–print or ezine edition.
---
Dr S. Rajan is Professor, while Mythili M. is final year student at Department of ECE, Velalar College of Engineering and Technology, Thindal, Erode, Tamil Nadu