This reference design takes an automotive input voltage of 12V and can charge two devices simultaneously with a total current of up to 4.5A. The design is fully compliant with USB type C and backward compliant with BC1.2 and DCP configurations.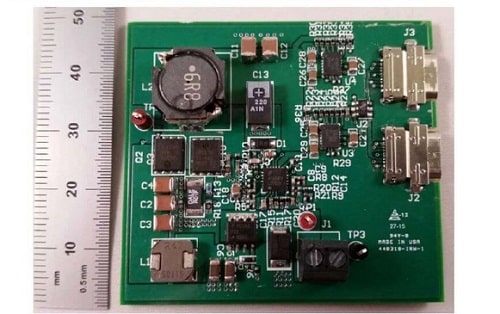 PMP11114 is a reference design for an Automotive Input Dual Port USB Type-C Charger. This design is meant to demonstrate how to implement a dual-port USB Type-C charger in an automotive setting, providing charging capabilities for two devices at once. The reference design from Texas Instruments provides a complete and tested solution for customers who are looking to develop similar products and includes the schematic, bill of materials, and layout files, as well as firmware and software resources.
TI has tested this reference design. The company has also provided additional resources such as schematics, Gerber files, etc. You can find additional data about the reference design on the company's website. To read more about this reference design click here.